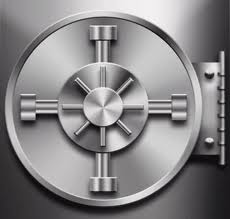 If you believe your company fits within our Investment Criteria, we encourage you to apply for funding today. The first step in the process is to create a private and secure profile of your company on Gust. Gust is a powerful web-based deal management platform that we use to screen, review and process potential investment opportunities. In recent years, Gust has become the deal management platform of choice for over 600 angel groups and 150 venture capital funds. After you create your profile, you may then apply for funding simply by filling out our investment application located directly on the Gust website or through our website's secure link to Gust (see Apply Now tab above). Because of the volume of requests we receive, all investment applications must be submitted through Gust — we do not accept business plans or presentations via email.
Once you submit your application, you will be notified of our initial level of interest via phone or email within two weeks. Companies with promising investment opportunities will be invited to present at a screening meeting where screening committee members will evaluate the opportunity. If one or more screening committee members express interest, a "guardian angel" will be selected to perform preliminary due diligence, discuss standard group investment terms and agree on general valuation metrics. Assuming preliminary due diligence questions are answered satisfactorily and the company is agreeable on general investment terms and valuation, the company will be invited to present at the next regularly scheduled group investment meeting. Investment meetings are scheduled six times per year and allow all members to hear a presentation by the company's management team. Each company presentation is allotted 15-20 minutes with an additional 15-20 minutes for questions. Please refer to our Presentation Guidelines for information concerning the presentation content.
After your presentation, you will be notified of member interest within 5 business days. If we choose to proceed, a team of 3-5 members will be assigned to conduct full due diligence and finalize term sheet negotiations. Full due diligence will assess all aspects of your company's business and include a review of your company's historical financial statements & tax returns, legal documents & contracts and personal & professional references. During full due diligence, we will also work with you to finalize a term sheet.  Although each term sheet is unique to a specific investment, Ignition Point invests on terms that are generally common to the venture capital industry (see Sample Term Sheet). Upon completion of full due diligence and finalizing the term sheet, Ignition Point will work directly with your company to complete industry standard legal investment documents to expedite the closing and funding of the investment.
*Please note Ignition Point does not sign confidentiality or non-disclosure agreements to obtain general information concerning investment opportunities. During detailed due diligence, however, we will consider executing such agreements covering specific documents if it is deemed appropriate.